CreditDiva Responsibilities
Disputes
I will professionally dispute all derogatory items that are listed on your credit reports which consist of Collections, Charge-Offs, Late Payments, Judgments, Debt Validations, Medical Collections, and Inquires.
I will send letters to each of the (3) Credit Bureaus; Experian, Equifax and Transunion disputing the negative items listed and/or the Collection Agency and make them validate the debt or debts that are in question. I will also do this for ChexSystems if you have ordered this additional service.
This process begins immediately after you have signed up and submitted all required documents and payment.
Education
I will provide you with education, guides and tips to help you be successful not just through the repair process but for ever.  The CreditDiva repair process is not a quick fix, this is a lifestyle change that will serve you well for the rest of your life.
Follow our facebook page and sign up for newsletter for tips and information on managing money and credit.
Required Documentation
In order to sign up for the program you must submit:
Copy of Driver's License or State ID
Social Security Card or Number
Credit Reports and Scores from all 3 Bureaus (Experian, Equifax and Transunion)
Current Utility Bill (where letters and responses will be sent)
Payment of $200 per person or $350 for couples (any two people who sign up at the same time)
Payment of $145 if you are being reinstated due to inactivity or failure to follow program guidelines
Credit Rebuilding
If indicated, you are responsible for applying for your 3-4 secured card/cards to rebuild your credit within 45 days after signing up for the program.
Secured cards include Conns, Capital One, Credit One Bank, First Premier, Discover, Fingerhut and Merrick Bank.
Paying Down Debt
You are responsible for paying down the balances on your positive open revolving trade lines to aid in increasing their credit scores keeping them under 30% credit utilization.
Credit Monitoring
You must sign up with a Credit Monitoring Company to be alerted of any changes to your credit scores and accounts during this process within 45 of signing up for the program. You must receive alerts and score monitoring at minimum of every 30 days. You must send me your updated reports and scores monthly.  WE DO NOT ACCEPT CREDIT KARMA.
Credit Bureau Responses
You must fax/email/mail/drop off any and all letters that are received in the mail from the Credit Bureaus and the Collection Agencies as they are received so that we may process them and respond if necessary.
New Credit/Inquiries
You must not apply for or acquire any OTHER ADDITIONAL INQUIRES DURING THIS PROCESS EXCEPT FOR YOUR SECURED CARD/CARDS.
New negative information
You must notify me promptly if a new negative item has been added to your credit report so that I can begin to work on it.
Refunds, Inactivity & Reinstatement
It is your obligation to adhere to the responsibilities assigned to you above.
If you have been inactive for 60 days or more you will need to pay a fee of $145 to be reinstated to the program.
If you continue to neglect this agreement; CreditDiva Credit Services will cease to work on your behalf and you will forfeit
your service fee.  No portion will be refunded to you.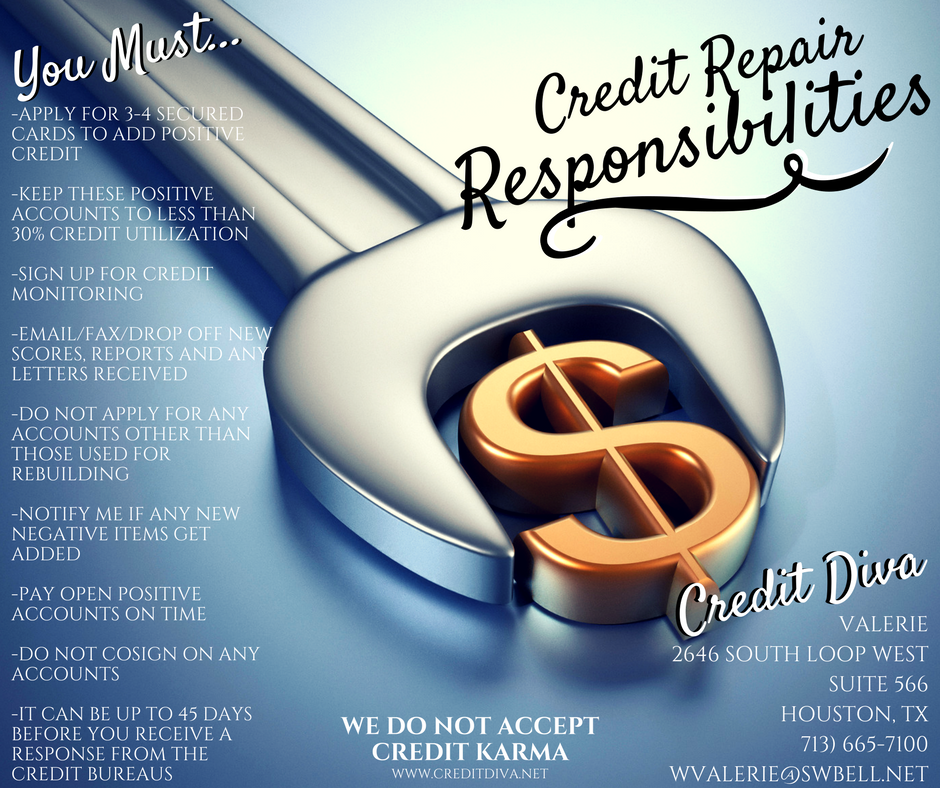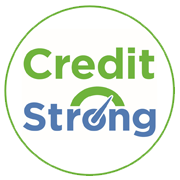 Sign up for a Credit Strong account to help rebuild your credit.  Click Here.